At A.Barayev SPCGF was held meeting with management team of Non-commercial JSC "NASEC"
News
At A.Barayev SPCGF was held meeting with management team of Non-commercial JSC "NASEC" regarding the establishing of an open demonstration field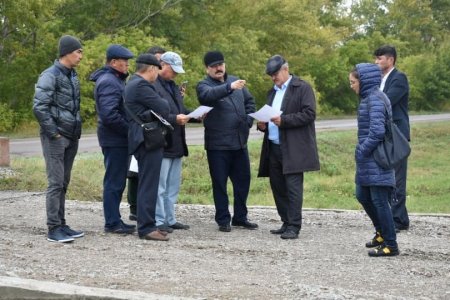 The management team of the non-commercial JSC " National Agricultural-research and education center", the Acting Chairman of the Board NASEC and Managing director for science and education Islamov Esenbay Israilovich, Director of the department for science and education Satenbayev Erken Nyshanbaevich, Director of the department for asset management Jadaev Marat Maraluly and chief manager of the asset management department Zharmukhambetova Damira Tulegenovna visited the Scientific-produc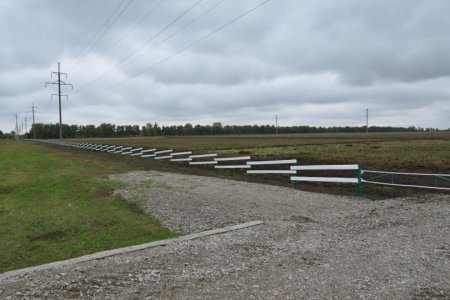 tion center for grain farming named after A. Barayev.
Kenzhe Abdullayev, General Director of A. Barayev SPCGF presented to the representatives of NASEC a plan for laying an open demonstration field near the Center's office building. The purpose of this field is to demonstrate the scientific researches and achievements of the scientists of the Center. All types of studied crops and perennial herbs are to be accommodated. As well as popular and promising varieties of wheat, barley, oats, buckwheat, millet, etc. The field will include the studied cultivation technologies used in agriculture, precision farming experiments, the irrigated landfill of TNC "Valmont" and agricultural machinery. This project is an example of best practice and will be convenient for showing and presenting scientific projects to scientists and partners of the SPCGF.
Representatives of NASEC from their side approved and supported the initiative of the management team SPCGF to establish an open demonstration field.
Басқа да